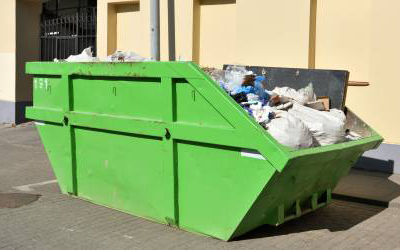 In this day and age, renting garbage bins is a common occurrence. Whether you are renovating or cleaning out your home or office, having the right bin can make the job much easier and more efficient. If you're considering renting a garbage bin, here is an ultimate guide to help you in making the right decision.
Different Types of Garbage Bins Available for Rent
The most common types of garbage bins include small 2-yard bins that are typically used for light-duty jobs such as residential clean ups. These small bins usually measure 4 feet wide x 2 feet deep x 3 feet high, and they can hold up to 1,000 lbs of debris. On the other hand, large 10-yard bins are often used for commercial projects and construction sites due to their large capacity; these bins typically measure 8 feet wide x 4 feet deep x 5 feet high and can hold up to 3,500 lbs of debris. Additionally, there are also recycling bins available for rent that allow occupants to easily separate recyclables from regular trash.
Things To Consider When Renting a Garbage Bin
Before you rent a garbage bin, there are few important considerations that you should take into account in order to make sure that you select the right bin size and type for your project at hand. First of all, it is important to consider how much debris will be created by your project so that you know what size bin will be most suitable for the job; if your estimate is incorrect, then you may end up with too little or too much space in your rented bin(s). Secondly, it is important to select a company that offers reliable services at reasonable prices; it is often best to get multiple quotes from different companies in order to compare prices and services offered before making a final decision on who will handle your rental needs. Lastly, make sure that you are aware of any local laws or regulations related to renting garbage bins in your area so that you can comply with them when disposing of waste materials from your project.
Renting garbage bins has become commonplace today due to its convenience and cost efficiency when it comes to tackling various projects such as renovations or cleanouts. With this ultimate guide in mind we hope that users looking into this service now have a better understanding of what type of bin they should pick based on their specific needs as well as what factors they need to keep in mind when selecting a rental company. Knowledge truly is power when it comes time for rentals so use this guide wisely!