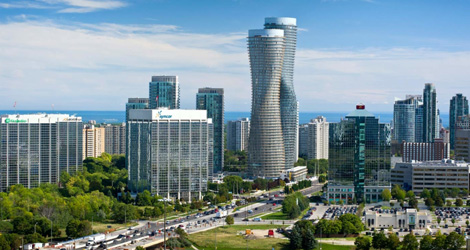 Affordable and Fast Dumpster Bin Rental in Mississauga
Dumpster rentals in Mississauga have never been easier with Purple Dumpster. A dumpster rental from us is great for cleanups or junk removal. How does it work? Well read on. That's what this page is for.
Simply put, we provide an easy rental of a garbage bin – a big purple metal container – that you can load yourself. It's a dumpster you can walk into for easily loading. And it can be used to get garbage, debris or junk out of your home or business. You load it, we dispose of it.
Our large dumpster bins are great for:
All decluttering projects
Junk removal, junk reduction, junk purge
Disposal of a large volume of garbage, debris, or waste.
Waste or debris from a demolition or renovation project.
Landscaping cleanup or yard redesign
Storm cleanups
Garage, attic or basement cleanouts.
Or maybe you have an exotic or unusual cleanup project unique to your Mississauga business
If you are planning a project like these (or one of the more detailed projects below), then you have come to the right place…We can help you with your bin rental needs here at Purple Dumpster. We can deliver and pick up your disposal bin in Mississauga – at your home or your place of business.
Here's how we make a rental really easy. The info below was created to help you with your dumpster needs.