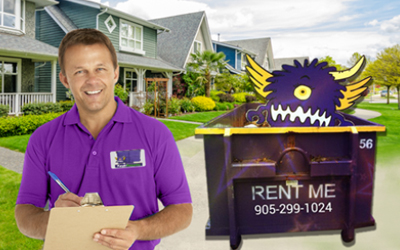 When it comes to choosing the right dumpster for any medium to large construction or demolition project, you have to take the wise decision. Because, if you prefer a smaller size container, it may take you lots of time to dispose of the entire debris while choosing the more significant dumpster may cost you.
Therefore, it is recommended to take help of professionals to choose the right rental dumpster which suits your requirements. The correct size of waste generated of any specific area determines your choice of container.
For House Clean-out
If you are planning for attic, basement or garage clean out then choose 10 to 15-yard dumpster. For a whole house clean out you may need 15 to 20-yard dumpster. This size of the container has the dimensions to handle a large quantity from household junk to big stuff such as old furniture.
Room Remodel
Tearing up your flooring, installing doors and windows and renovating the walls will generate the waste that requires a 20-yard dumpster. If you are planning for the multi-room model, then 20 to 30-yard dumpster is right for you.
Construction Project
Virtually 30 to 40-yard container is most chosen for a construction project. This size of yard container is even perfect for the demolition project.
Landscaping Project
Landscaping projects usually generate a smaller amount of debris that can be handled by 10 to 15-yard container. Depending on the size of waste the dumpster dimension can raise to 20 yards.
If you are looking for more information or want a rental dumpster for your project, contact us at Purple Dumpster. Our licensed and dedicated experts provide best-in-class services at reasonable cost.