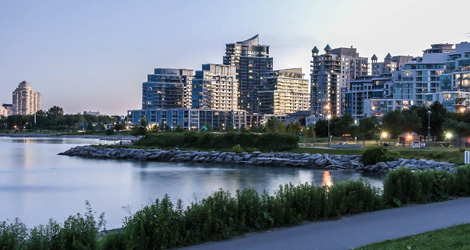 Garbage bin rentals made easy in Etobicoke
Are you planning a cleanup of your home or business in Etobicoke? Or do you need to declutter and do a junk removal project? Or maybe you have a large volume of garbage, debris or waste to dispose of. If so you'll need to find a dumpster rental in Etobicoke.
Here is the information have put together for you to help make the process a smooth one:
Need a dumpster rental in Etobicoke for junk removal?
We love our customers in Etobicoke, Ontario and would like you to join their ranks when you need a dumpster rental for your home or business. Our Purple Dumpster rental experts are ready to help you with your residential or business cleanup or junk removal.
Bin rentals for your Etobicoke home or business are simple to set up and available from us, as our Etobicoke bin dispatch depot for dumpsters rental is not far from you if you live in the area. Your community is one of the key markets we serve because our trucks local to you.
How does a dumpster rental in Etobicoke work for me?
We are sure you have seen dumpster bins in back alleys behind some businesses or in the driveways of a neighbour. We can rent you a home-sized version of a similar garbage dumpster that is easy to use and affordable. Then, here is what happens next…
Book a dumpster rental in Etobicoke
 You call us at 905-299-1024 and let us know when you need the dumpster bin and for what period of time. One week rentals are typical but we can increase or decrease the time you need. Just ask. You also choose when it will arrive. We will also book a time and day for our driver to return and pick up the bin a week later or whenever you specify.
When you book, we let you know the cost will be. It includes a flat per week rental charge for the actual dumpster and a one ton initial weight charge. Delivery and pickup is included in the rental price.
You can pay by credit card (Mastercard or Visa) or you can arrange to pay with cash.
Our Purple Dumpster driver is a dumpster expert. He or she will deliver the bin to your Etobicoke area home or business. You will get a clean and empty easy load dumpster to fill. (See dumpster sizes – you can choose the size you need or we can recommend a size based on your cleanup job.)