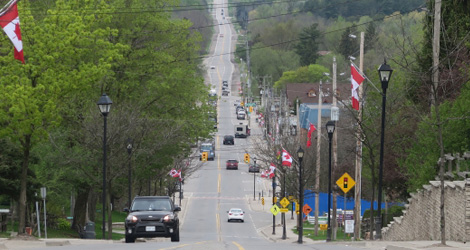 Garbage bin rentals made easy in Caledon
Are you planning a cleanup of your home or business in Caledon? Or do you need to declutter and do a junk removal project? Or maybe you have a large volume of garbage, debris or waste to dispose of. If so you'll need to find a dumpster rental in Caledon.
Here is the information have put together for you to help make the process a smooth one:
Need a dumpster rental in Caledonfor junk removal?
We love our customers in Caledon, Ontario and would like you to join their ranks when you need a dumpster rental for your home or business. Our Purple Dumpster rental experts are ready to help you with your residential or business cleanup or junk removal.
Bin rentals for your Caledon home or business are simple to set up and available from us, as our Caledon bin dispatch depot for dumpsters rental is not far from you if you live in the area. Your community is one of the key markets we serve because our trucks local to you.