With a population of over 36,400, Malton, is a neighbourhood of Mississauga and is located in Southern Ontario with a large need for residential and commercial dumpster rentals.
Physically, Malton is part of the Greater Toronto Area and its geographic position puts it roughly in the north part of Mississauga near Pearosn Airport in Ontario, a dynamic location with many businesses and facilities. The oldest portion of Malton (the former Police Village of Malton) is located on the northwestern corner of Airport and Derry Roads. All of the roads in this area are named after cities in the United Kingdom.
Garbage bylaws for Malton are managed by the city of Mississauga.
Looking for a dumpster rental in Malton. At Purple Dumpster, we can provide an easy rental of a bin that you can load yourself for a cleanup or junk removal project at your home or business.
Our large walk-in dumpster bins are great for:
Any decluttering project
Junk removal or junk reduction
Disposal of a large volume of garbage, debris or waste.
Demolition or renovation project.
Landscaping cleanup or yard redesign
Storm cleanups
Garage, attic or basement cleanouts.
If you are planning a project like these (or one of the more detailed projects below), then you have come to the right place…We can help you with your bin rental here at Purple Dumpster. We can deliver and pick up your bin rental in Malton – at your home or your place of business.
For Malton, here are all the information help pages we have put together that are specifically designed to help local residents with their bin rental and garbage and junk disposal needs.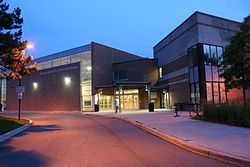 If you don't see what you need, our staff is ready to help you or provide advice please call us at Purple Dumpster at (905) 299-1024